The TB PLUS Solar Picnic table uses the photovoltaic solar energy system in its structure, which provides the energy so that your devices of daily use receive continuous charge, using the sun as a renewable source with innumerable benefits such as a visible green symbol that reduces the carbon footprint on the planet.
Perfect for any environment, improving the flow of traffic in outdoor spaces, adapting to the needs of the community or the group of people who use it. With an architectural, modern, decorative design and resistant to all weather conditions.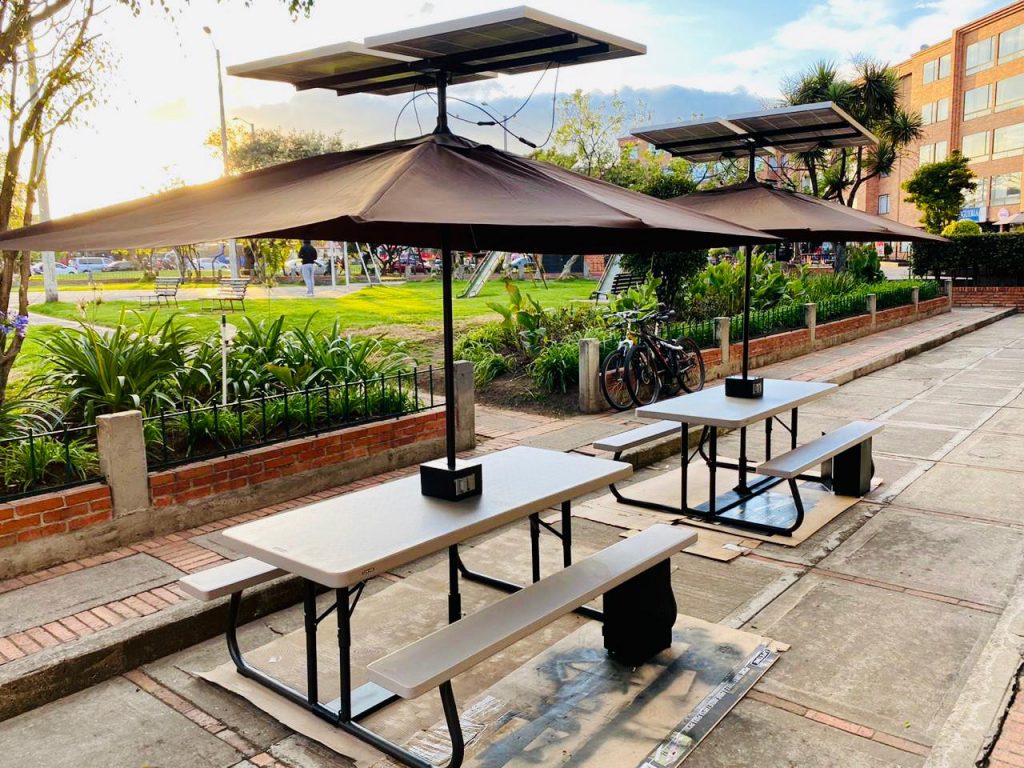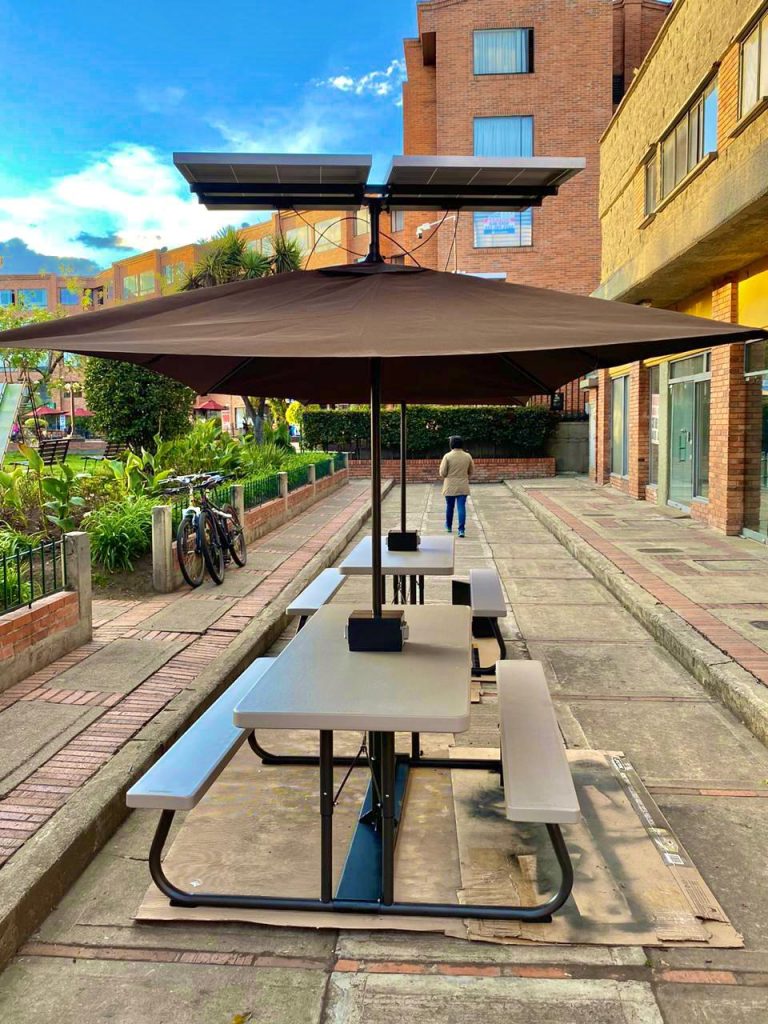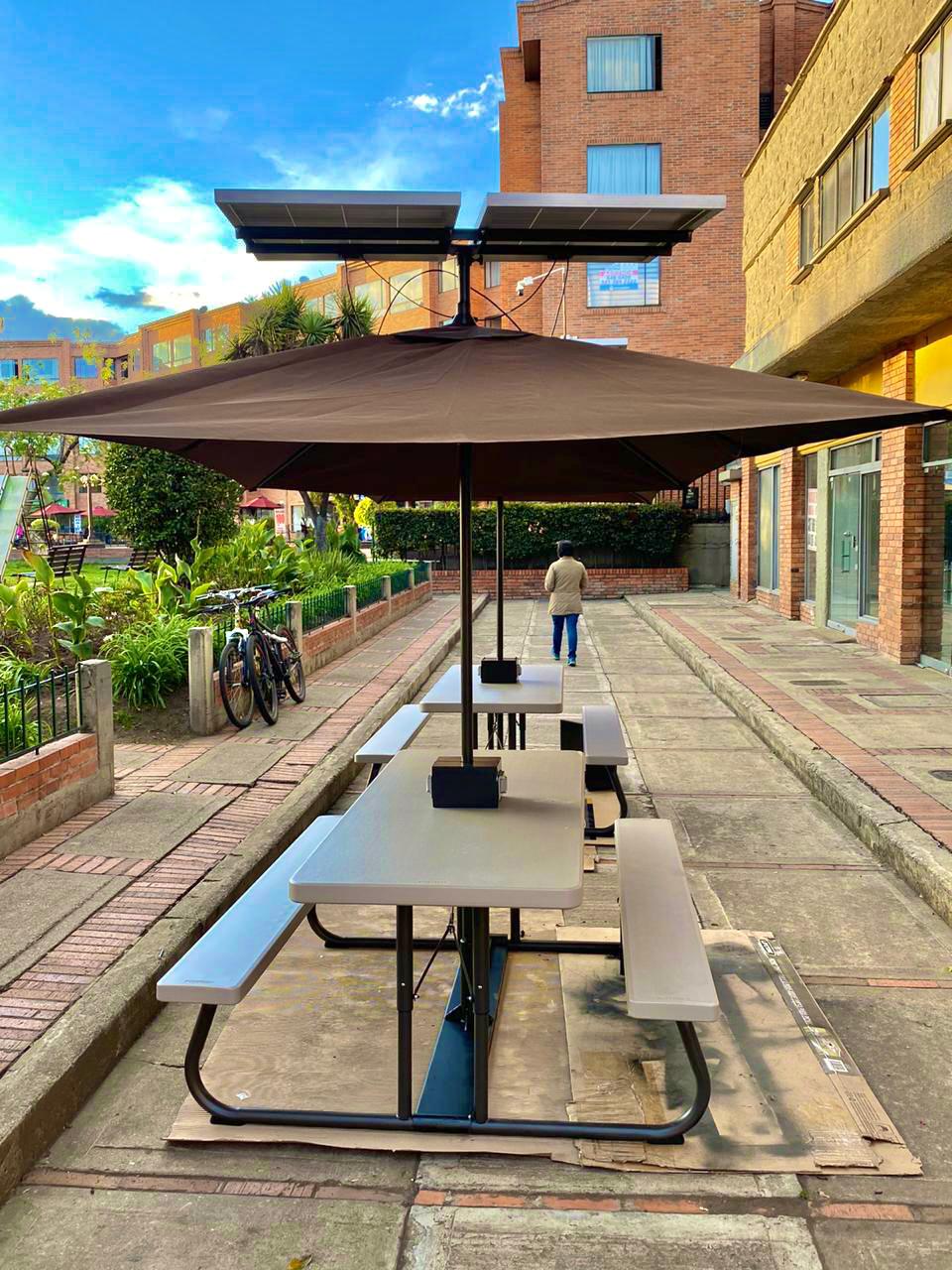 Study groups
Work meetings
Restaurants
Roasts
Picnic and BBQ's
Lunches
Reading
Encounters with family and friends
Social clubs
Colleges and Universities
Solar System Specifications
Maximum system capacity: 200Watts
2, 100 Watt Solar Receivers
4 waterproof electrical outlets
2 Batteries of 55 Amp / Hour, Sealed Maintenance Free (SLA) and Fiberglass Absorption (AGM) with Lead Acid Regulating Valve
Battery bank voltage: 12 Volts DC
20 Amp Solar Power Controller (PWM), with digital readouts
Estimated Battery Life 5 years
400w power inverter
LED lighting system
Compatible with cell phones, tablets, laptops, cameras and other laptops
Autonomy to charge up to 70 mobile devices.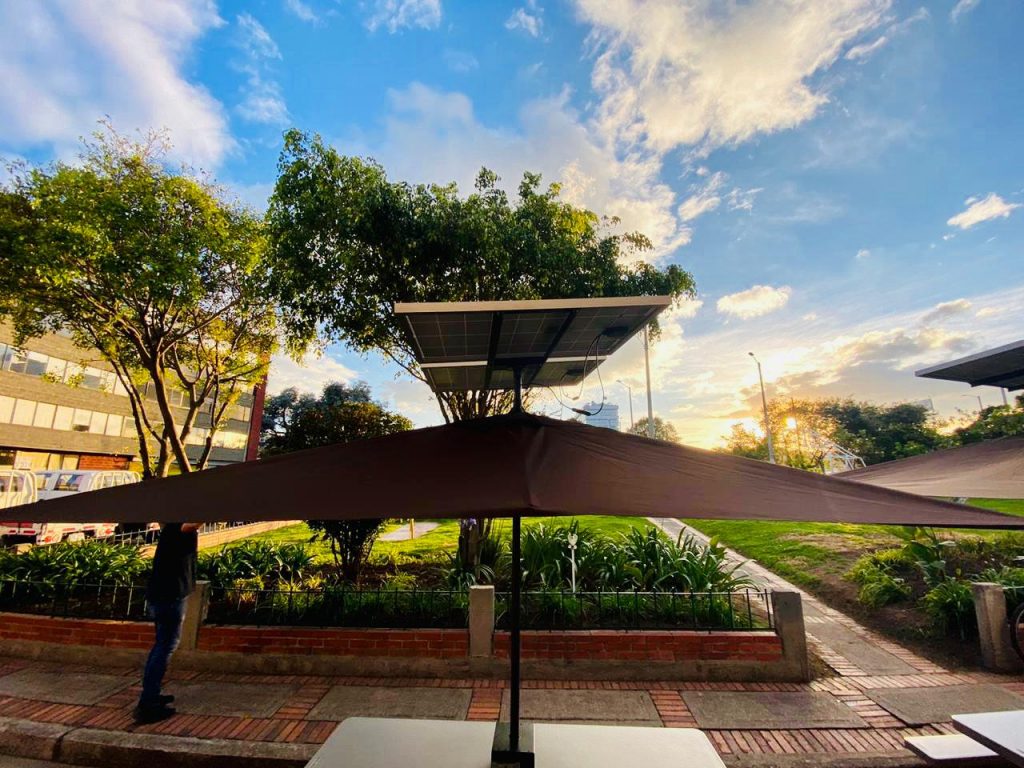 The maximum capacity of the system can be adjusted according to needs!
Material: High-density plastic polyethylene.
Table dimensions
(lengthx width x height): 182.88 x 76.2 x 73.66 cm
Bench dimensions
(length x width x height): 182.88 x 22.23 x 48.26 cm
Sleeps 6
UV protector
Stain resistant
Rust resistant
Electrostatic painting on the structure
Tecnobaterias has the patent N ° 016163383 of industrial design for 10 years (2017-2027) of the Picnic Solar table